The UNAC-V Board of Directors consists of a varied group of professionals, all operating in a volunteer capacity.
Each member holds their own passions and interests, and through our sub-committees, this comes together through various events the team hosts in Vancouver annually.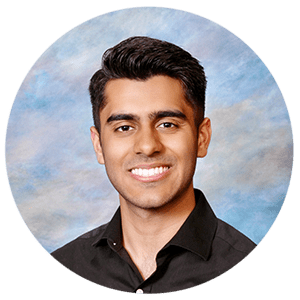 Sameer Esmail
Co-President
Sameer Esmail is currently completing his Masters of Management at the University of British Columbia. He holds a Bachelor of Arts in International Relations with a concentration in International Diplomacy, Security, and Peace Studies, also from UBC. He is an open-minded and collaborative leader who cares deeply about advancing human rights and the ideals of global citizenship around the world. Sameer is passionate about digital government, international affairs, and transportation policy. Sameer currently works on the Open Government team within the Office of the Chief Information Officer at the Treasury Board of Canada Secretariat. He has previously worked at Global Affairs Canada in Ottawa.
Sameer was Canada's Head Delegate to the 2022 G20 Youth Summit in Indonesia, playing a key role in drafting the Y20 Communique that was presented to G20 leaders. Sameer also represented Canadian youth at the 2021 OECD Forum with Young Diplomats of Canada. As an active student leader, Sameer has served as the President of UBC's Student Alumni Council. Sameer has worked to improve financial literacy by co-leading the UBC's chapter of PennyDrops, a national student-run non-profit organization. Sameer represents the BC branches of the United Nations Association in Canada on the National Board of Directors.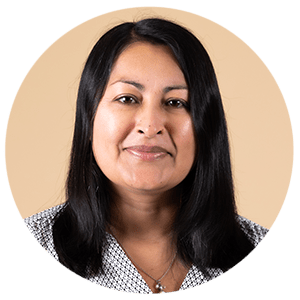 Geetanjali Gill
Co-President
Dr. Geetanjali Gill is an Assistant Professor in Global Development Studies at the University of the Fraser Valley in Abbotsford, BC. Geetanjali has also worked for more than fifteen years as a development practitioner in Sub-Saharan Africa, South Asia, UK, and Canada. Her experience includes positions with UNDP in Mauritius and Seychelles, and UNECA in Ethiopia. Geetanjali has completed a BA specialist degree in International Development Studies (Co-op) at the University of Toronto, a Master's in Social Policy and Planning in Developing Countries at the London School of Economics (LSE, UK), and a PhD in Development Studies from the University of Sussex (UK). 
Geetanjali's development interests lie in addressing intersectional gender inequalities. She continues to engage with development organizations in Canada and internationally as a trainer and scholar-practitioner. She is currently carrying out collaborative research and projects with NGOs, funded by the Government of Canada and other donors, on gender-based violence amongst refugees in Uganda and Lebanon, the empowerment of persons with albinism (particularly women and girls) in Sierra Leone, and gender norms and education outcomes in Mozambique, Ghana, and Rwanda. For more information: https://www.ufv.ca/gds/faculty/gill-geetanjali.htm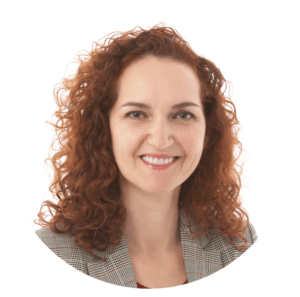 Nora Sahatciu
Co-Vice President
Nora is a development practitioner with project management and sustainable development experience. Nora worked in Western Balkans countries, Latin America, Central Asia and Canada coordinating, managing and facilitating strategic processes for the UN, civil society, private sector and the government. Her work spans from humanitarian and post-conflict settings to peace-building context of supporting institutions to advance national and global development agendas.
Nora currently serves as a Sustainable Development Officer with the UN Regional Development Coordination Office for Europe and Central Asia, in Istanbul, Turkey. Prior to that she served as the Head of the UN Resident Coordinator's Office in Kosovo; a Manager for UNDP and UNOPS projects as well as a consultant on sustainable development for the UN globally and BCCIC in Canada.
With civil society and private sector, Nora assisted communities build bridges through mediation as a Deputy Director for Center for Conflict Management, coordinated refugee/emergency programs with World Vision International in Kosovo and Albania; and worked as a Junior Architect with Integra Architecture in Vancouver, Canada and with Pro-Arch Planning in Prishtina.
Nora holds a Master's Degree in Economy of Culture, University of Rome, Tor Vergata, Italy; Specialization on Gender and sexuality studies, Dartmouth College, US and a Master's in Architecture, University of Prishtina, Kosovo.
Nora serves as a Co-Vice Chair of the UN Association Canada, Vancouver; a Founder/Board Member of a family philanthropic "Foundation Salih and Isa Nushi", providing bursaries to the most vulnerable university students in Kosovo; and a Member of the Association of Kosovo Architects.
US Congressman Eliot Engel awarded a Recognition Letter to Nora for her leadership to enabling Kosovo's government eligibility to access USD 49 million for economic development and transparent governance from the US Millennium Challenge Corporation in 2015.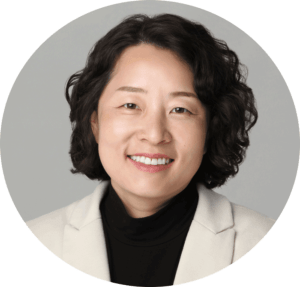 (Sue) Soon-Lan Lee Switzer
Co-Vice President
Soon-Lan is an educator in higher education. She is certified as a Career Development Practitioner, Human Resources Management, and has completed an Essential Skills Practitioner Training Certificate. Soon-Lan currently holds a Master of Arts in higher education administration and leadership at the Royal Roads University. Soon-Lan focused on learner-centred education and learner's learning experiences as an educator, instructor and career development facilitator.
Soon-Lan has facilitated the Sustainable Employment and Environmental Directions (SEED) program for three years, a federally funded program designed to help vulnerable youth at-risk find and keep employment. Soon-Lan believes that continuous learning and a positive attitude are key aspects of her career philosophy.
Born and raised in South Korea, Soon-Lan has moved to Canada in 2007. As a refugee committee member, Soon-Lan supported refugee families from Syria and Burma through settlement and community services. Soon-Lan dedicated her time to supporting immigrant youth through the Vancouver School District and is currently a mentor to professional immigrants through the Immigrant Employment Council of BC. Soon-Lan continues to expand her contributions so her footsteps will be meaningful.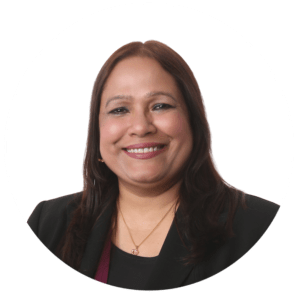 Koyali Burman
Secretary
Koyali Burman is an accomplished community engagement and economic development strategist. She has a decade of expertise in research, strategic planning, monitoring, and evaluation locally and internationally. She is an experienced researcher and educator for sustainable local and international development. She has a background in community Originally from India, she holds a Master of Arts in Adult & Higher Education from UBC. She has held various board of directors and advisory positions in Canada, advising strategic paths and advancing development causes. These have included sustainable local economic development; gender-sensitive strategy for ICT in open Schooling; Entrepreneurship a strategy for local economic development; mentorship for women and girls; Global Citizenship and workplace diversity and inclusion. She holds a leadership position and have spoken about international migration and community economic development in Vancouver and India.
In 2018, she received a prestigious Pan Asian Recognition award for her leadership role in supporting Pan Asian communities in British Columbia, with a curiosity about the global community. Koyali is passionate about supporting the United Nations Association in Canada and support the Sustainable Development Goals to build strong, safe, and resilient communities that will be inclusive and innovative for decades to come.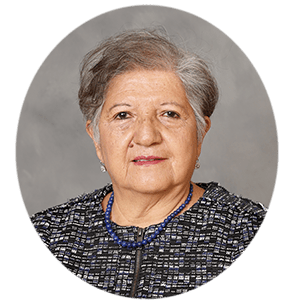 Rosio Godomar
Treasurer
Rosio Godomar was born in Peru and now lives in Vancouver, Canada. She is a nutritionist and keen amateur photographer, having worked with UN World Food Program and UN Food and Agriculture Organization for more than 20 years. Additionally, Rosio worked in humanitarian and emergency programs in Africa (Equatorial Guinea, Angola, Sudan, Ethiopia and Liberia) and the Middle East (Iraq), as well as South Asia (Pakistan and Afghanistan). She has studied nutrition in Lima, Peru and Germany, with an MSc in Human Nutrition from the Federal University in Rio de Janeiro, Brazil.
In 2014, Rosio started the Education Girls Network (EGN) initiative to sponsor young female students from under privileged rural families in Maryland County, Liberia, West Africa, to complete their education in order to become teachers. This initiative was created based on the challenges facing girls who want an education in Liberia. Rosio changed course and from 2011 to 2017 worked as the food service supervisor in the Burnaby Hospital with Fraser Health. Currently Rosio volunteers as a mentor with MOSAIC Workplace Connections Program in Vancouver, in addition to the Treasurer of the Board of the United Nations Association, Vancouver Branch.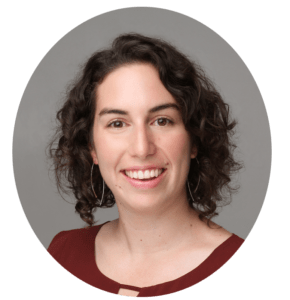 Jessica Steele
Past Co-President
Jessica Steele (she/her/elle) is a climate justice activist, ocean conservationist and youth engager, striving to tread lightly and with intention on the unceded, traditional and ancestral lands of the Coast Salish Peoples. After completing a BSc in Biology (Specialization in Marine Biology) from UVic in 2015, Jessica did an International Youth Internship Placement (IYIP) with the Institut Africain de Gestion Urbaine in Dakar, Senegal where she worked on waste management projects. In 2017, Jessica joined Ocean Wise Conservation Association's national ocean education initiatives working as an Educator on the Mobile Programs team and as a Program Coordinator for Ocean Bridge/Portail Ocean. She is currently a Sr. Referrals Analyst with səlilwətaɬ (Tsleil-Waututh Nation) where she upholds Indigenous Rights through Consultation on environmental assessment projects.
Jessica sits on the PWRDF National Youth Council and on the KAIROS Canada Ecological Justice Circle. In 2018, she attended the UNFCCC's COP24 on behalf of KAIROS Canada and she is part of the British Columbia Council for International Cooperation (BCCIC)'s delegation to the 2020 UN Oceans Conference (postponed due to COVID-19). Jessica loves jumping in the ocean, riding her bike, summer picnics and backpacking backcountry trails.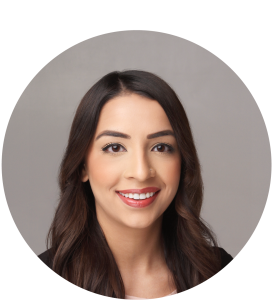 Jessie Sunner
Past Co-President
Jessie K. Sunner was born in Melbourne, Australia and raised in Surrey, B.C. Jessie is In-House Legal Counsel for the Hospital Employees' Union, where she specializes in labour relations, employment, and human rights law. Jessie received her B.A. in Criminology from Simon Fraser University and her Juris Doctor from the University of Calgary. During law school, Jessie was a criminal justice intern with the United Nations Office on Drugs in Crime in Bangkok, Thailand. In her role at the U.N.O.D.C., Jessie worked on legislative amendments, including developing amendments and safeguards for child protection laws in Thailand and drafting anti-human trafficking laws for Laos. Through her work with the United Nations, she has also had the privilege of attending various conferences and speaking engagements in Bangkok, Thailand and Vancouver, Canada. One of these opportunities included partaking as a youth delegate in the 2017 U.N. Defence Ministerial Youth Forum which took place in Vancouver, B.C. Jessie participated in consultations with over 100 youth from around Canada and addressed issues most pertinent to youth regarding national peace and security. The findings of these consultations were presented to various National Ministers during the youth forum and also compiled into a formal report that was presented to the Minister of Youth, Prime Minister Justin Trudeau. 
In addition to her role as Co-Vice President for the U.N.A.C. – Vancouver Branch, Jessie also serves on the Board of Directors for the Surrey Police Board and the Surrey Women's Centre. She has also previously volunteered with a number of national and international organizations including  Level, Pro Bono Students Canada, and Help, Learn and Discover.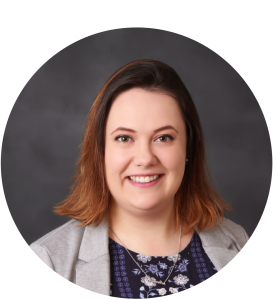 Rhiannon Dominy-Pergentile
Director-at-Large
Rhiannon Dominy-Pergentile started volunteering at an early age with a varied selection of organisations in capacities such as volunteer coordinator, public relations and chairperson. These included Roots & Shoots, Free the Children, Me to We, Doctors Without Borders, Amnesty International in addition the United Nations in Canada, Vancouver Branch. Throughout her work, Rhiannon explored her passion for social and environmental justice, looking to create a unique career path for herself.
Gaining diplomas in criminology and forensic anthropology from Camosun College, Rhiannon gained a BA in Justice Studies from Royal Roads University. Her professional life has fostered the development of her executive administrative and HR toolbox. Presently, she works as a public servant with the BC Government Criminal Courts, aiming to further pursue education in the fields of investigative journalism, public policy and emergency preparedness. When not working or further her knowledge-base, you can find Rhiannon deep into one of a dozen books she has on the go, or out exploring the beautiful sights the West Coast has to offer.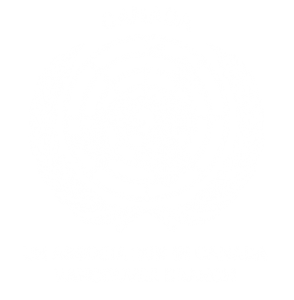 Alfred Lai
Director-at-Large
With over 20 years of marketing, media and communications experience, Alfred represents the next generation of social entrepreneur in Canada. Educated at Oxford, he has created and managed integrated marketing campaigns for international brands in New York, London, LA and Hong Kong.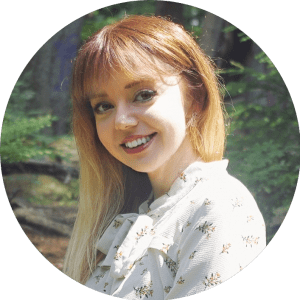 Dariel Filwood
Director-at-Large
Dariel Filwood is the Communications Coordinator for the United Nations Canada Vancouver Branch. Passionate about making a difference in the world through human rights and education; Dariel is currently pursuing her Master's of Public Policy and Global Affairs at the University of British Columbia with a focus on humanitarianism and diplomatic relations. After graduating with her BBA in 2016, Dariel incorporated her tutoring business, Tutor Wing, where she predominantly works with newcomers to Canada from South Korea. After having the opportunity to travel to South Korea, she became interested in pursuing her graduate education in the hopes of working towards a peaceful and compassionate future between the global community and North Korea. Furthermore, she wishes to utilize her education in policy to advocate for minority rights, equal opportunity in education and jobs, as well as alliances between all genders, races, and income levels.
Dariel's main goal as Communications Coordinator is to create new opportunities for the community of Vancouver to become more extensively involved with the initiatives of the United Nations. She actively encourages volunteers to contact the Vancouver branch if they are interested in getting involved! There are no limits to the capacity for transformation that people can have when they work together and share their abilities; but first, we must recognize that our differences can become our key strengths. Dariel hopes to one day work for the United Nations and devote her career to spreading compassion and positive change across the globe, as well as to educate and empower others to do the same.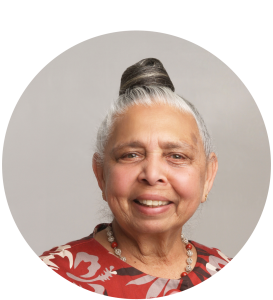 Patsy George
Honorary Director
Patsy George is a retired public servant and social worker with an MA in Social Work and two Honorary Doctorates of Law from the University of the Fraser Valley and the University of British Columbia, respectively.
Patsy has specialized in community development, working across Canada from Ontario, Quebec and Nova Scotia prior to arriving in BC in 1975. She was the Director of Immigrant and Settlement Services for BC before she retired. Patsy has served on the Immigration and Refugee Board and was appointed to the commission responsible for reviewing government policies and laws of Family and Children's services.
As the president of the International Council on Social Welfare, she represented Canada at various UN summits, forums and conferences, contributing to the development of international agreements, protocols to fight poverty, enhance social cohesion, human rights and international development. For her volunteer work, the Senate of Canada, City of Vancouver, M.O.S.A.I.C., United Way and others, have recognized Patsy. She holds both the Queen's the Golden and Diamond Jubilee Medals, Order of British Columbia and the Order of Canada. She is a past president of UNAC-V, Vancouver Branch.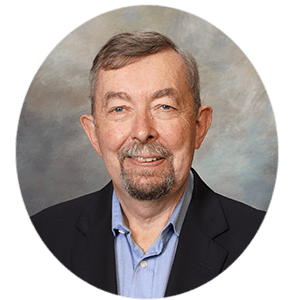 George Somerwill
Honorary Director
George Somerwill started his career in the media and communications world working for the BBC World Service in Africa in the early seventies. In 1976, he joined the Canadian Broadcasting Corporation (CBC), eventually as executive producer of a top daily current affairs radio programme, spending three years as a producer in the CBC's Paris office. During his journalism career, George travelled to some of the world's worst trouble spots – Ethiopia, Eritrea and Somalia, to cover the revolutions and the 1984 famine. Following a brief stint with the Canadian International Development Agency, in the early nineties, George joined the NGO CARE International, working in communications and fundraising for emergency programming in Zimbabwe, Somalia and Rwanda. It was while working with CARE in Angola that he was recruited by UN – DPKO in 1996 to work on demobilization in UNAVEM III.
While taking up a humanitarian post with the Oil-For-Food Programme (OFFP), George was recruited to be the Baghdad spokesperson and Head of Public Information for the OFFP. A stint with UNICEF in Pakistan followed as the world's attention focused on Afghanistan which was followed by a return to DPKO and the Horn of Africa, serving in the public information office of the UN Mission in Ethiopia and Eritrea. In 1994 George joined the fledging UNMIS in Khartoum as the Chief of Public Information, a challenging assignment unto itself. George ended his UN career in 2011 with the UN Mission in Liberia serving as Director of Public Information. George has an MA in Post-Conflict Reconstruction and Development (University of York, UK), and is married with one son.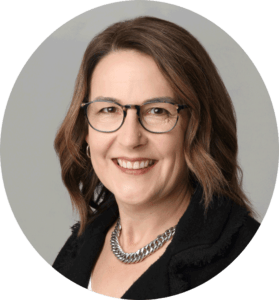 Deirdre Moore
Honorary Director
Deirdre is a long-time public school teacher and tech enthusiast. She has dedicated her personal and professional life to promoting global awareness. Even as one person in the face of unimaginable global issues, Deirdre believes she can make a positive difference.
Deirdre's professional life is centred around assisting people to meet their potential, and has included time with the BC Ministry of Education and a stint as a Faculty Advisor in Professional Development Programs at Simon Fraser University. Currently, she has the role of Indigenous Success Teacher at her urban secondary school. Her work with Model United Nations education, videoconferencing and staff development resulted in receiving a National Technology Innovation award, VANOC Olympic Committee recognition, Social Studies Teacher of the Year and the Gibbard Memorial Award. 
Her alma mater is the University of British Columbia where she earned a BA in International Relations and an MA in Curriculum Studies. 
She loves the sport of rowing but was pleasantly surprised to discover the joy of hiking and beautiful views under Covid-19 restrictions.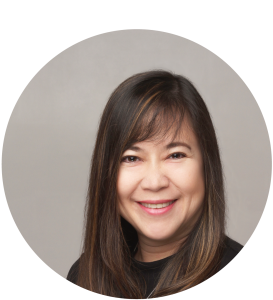 Joy Ruiz
Honorary Director
Joy Ruiz holds a BA in Mass Communication, took up Accounting through, Simon Fraser University, in addition to Real Estate from University of British Columbia. Overall, Joy has dabbled in a variety of work; MOA, Photography, French Cuisine with Wine Pairing, and is working towards an extended diploma in Strategic Management and Leadership at Pearson, UK and a MBA at Bucks, New University in England. Joy is currently the owner/manager of Shoppe in Style and Lente Photography, and works with the VGH in various departments. Joy has finished some certificate courses at Yale and Harvard University and is continuing her studies towards Early Education/Leadership at Harvard. Joy is also pursuing her Master's Degree in the field of Psychology and Behavior.
Her interests include promoting women's rights, being a spokesperson for education in the Greater Vancouver area, and working with Habitat for Humanity in the Philippines with former Presidents Carter and Gloria Arroyo. Joy has extensive experience in the financial sector, and was very active with "Life in the Spirit" and "Tuloy sa Don Bosco," helping those less fortunate, specifically vulnerable demographics such as children who cannot afford education in the Philippines. Joy and her family have also been helping the people affected by calamities through partnerships and sponsorships with Philippine National Red Cross.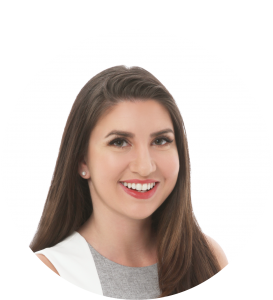 Amanda Shatzko
Advisory Council
Amanda Shatzko is an international and intercultural communications scholar, practitioner, and creativity ambassador. She has a passion for pushing creativity boundaries by exploring visual communications and for improving organizations and municipal government's social responsibility through artistic experiences. Her research interests include visual semiotics, public art, intercultural branding, social engagement, and cultural diplomacy. Amanda is the Board President of the Arts Council of the North Okanagan and Vice-Chair to the Regional District of the North Okanagan's Culture Plan Advisory Team. Along with being a current board member of the United Nations Association in Canada, Vancouver Branch, she has received various awards and scholarships.
Amanda regularly speaks in the media about bold and creative, action-oriented endeavours. Additionally, Amanda has led artistic projects for community participants, and was commissioned by the Government of Canada as an official 2010 Vancouver Olympic artist. In 2017, Amanda was named a 'Young Canadian Leader' by UNAC-V, and invited to join the Active Citizens Social Enterprise program in partnership with the British Council. She developed and founded social enterprise Creative Global Citizens. Amanda is currently obtaining an MA from Royal Roads University, has a BFA from Emily Carr Institute of Art & Design, and certificates from Sotheby's Institute of Art NY, UC Berkeley, and MIT. She is a member of the BC Museum Association, Alliance for Art and Culture, Canadian International Council, and an active patron of the arts, youth, and culture inclusive initiatives.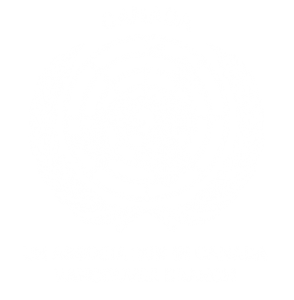 Melanie Walker
Advisory Council
Melanie Walker changed course from a career in business management, to that of Development Studies with the University of Calgary, while attending the University of Delhi, India, focusing on South Asian Studies. Thereafter, Melanie earned an MA in Culture and Society, whereby she travelled back to India where she lived in a rural village, conducting Ethnographic research on displacement-induced development and its effect on Indigenous populations. She has 20 years' experience, as a volunteer and paid professional in the non-profit sector.
Highlights include: an internship with the BC Civil Liberties Association, and Dr. Mohini Giri, a Nobel Peace Prize nominee, in India. Additionally, she has had the privilege to work for the UN in varying capacities. Melanie fulfilled roles at the UN Refugee Agency in India as a Refugee Status Determination Officer, in Vancouver as the Regional Coordinator for the United Nations Association of Canada, and in Guyana with UNDP, managing an Indigenous land-titling project. Melanie is a Consultation and Accommodation Manager for Tsleil-Waututh Nation, upholding Indigenous rights through consultation with stakeholders and multi-levels of government. In her free time, Melanie enjoys local events/festivals, yoga, reading, or visiting friends/family. Her most memorable experience was meeting His Holiness the Dalai Lama.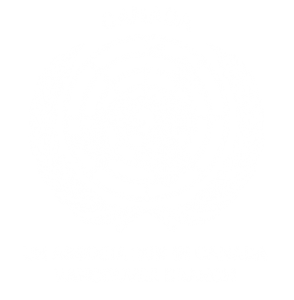 Lauren Farmer
Advisory Council
Honorary Patrons
Mobina Jaffer
David Cadman
Jennifer Simons