As the annual Raincouver rainy season has begun and the spring blooms are flourishing, now is the perfect time to start your spring cleaning! Spring has traditionally been the season of renewal; a time to clean your home and refresh your surroundings! So, this year while spring cleaning, why not also focus on keeping your community sustainable and renewable?
Many communities and cities treat spring cleaning as a part of their annual rituals. This may involve getting rid of unnecessary items in your home or simply disinfecting your house from top to bottom. During COVID-19, it is now more crucial than ever for each of us to do our part to keep our environment safe, clean, and healthy.
In line with SDG 13: Climate Action, it is important to keep in mind the environmental impact of spring cleaning when going about cleaning your surroundings. SDG 13 is focused on climate action, which can also be incorporated into your daily cleaning routine. Additionally, SDG 11: Sustainable Development strives to create sustainable cities and communities. In order to encompass these SDGs into your spring cleaning, follow some of the tips below!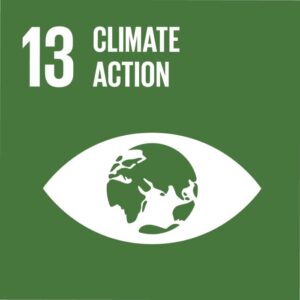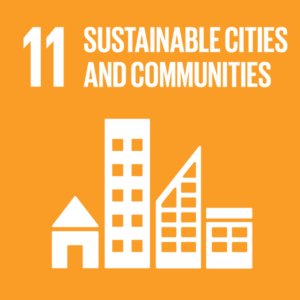 Use less water to clean your laundry by hanging it up to dry.
Opting to hang your clothes to dry instead of running your dryer can end up saving you some cash while also helping to reduce the energy used from this mighty, power-sucking appliance. BC Hydro states that "…dryers can account for 12% of your home's energy. Dryers typically use more [energy] per use than any other appliance." Since most of us are spending an extra abundance of time at home these days, hanging your clothes to dry can also be a great way to get a few extra minutes of exercise in!
Clean with reusable towels instead of paper towels
Whenever appropriate and available, using reusable towels is an eco-friendly alternative to disposable paper towels. Paper towels are single-use and therefore end up collecting in landfills without the possibility of being reused. Throughout the COVID-19 pandemic, the use of paper towels and other disposable products has skyrocketed. This is alarming for the environment because paper towels require a huge amount of water to be produced – specifically, "…to make one ton of paper towels, 17 trees are used and 20,000 gallons of water are consumed." So instead, try to utilize reusable towels when possible. You can even tie-dye or customize old rags or clothing into unique, DIY reusable towels!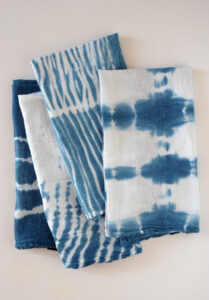 Get creative with your wardrobe and shop vintage or second-hand.
Snagging an outfit from a thrift store isn't only a cool look for Mackelmore! According to the 2019 ThredUp resale report, more than one in three Gen-Zers will buy secondhand and 51% of all consumers plan to spend more on second hand clothing in the next five years. Purchasing from a thrift or vintage store online or in-person means that the item gets a chance to be reused without being dumped into a landfill. Other ways to get second-hand items include trading clothes with friends or family, buying pre-loved items from Facebook Marketplace or Etsy, or even using recycled fabrics to create a whole new look. This also applies to clothes you already own and might be considering throwing out this spring. Consider gifting an item that no longer fits to a friend or selling it online before tossing it out. You can also donate your old clothing to a local shelter, thrift store, charitable organization, or reuse it as dish rags.
---
We hope you this helps you incorporate sustainable and ethical choices when it comes to your springtime routine. If there are any other tips or tricks you have, please share them in the comments below.  Happy spring from all of us at UNAC-V!
Special thanks to our Communication Volunteer Sharon Neb for her article contribution!
References:
https://www.bchydro.com/news/conservation/2019/hang-dry-your-clothes.html